How to use PhyOSC
1. Install
1.1
PhyOSC System Requirements
PhyOSC requires Apple Watch and iPhone.
The required operating environment is as follows:
Apple Watch : watchOS 7.4 Apple Watch Series6 or higher recommended
iPhone : iOS 15 iPhone 8 or higher recommended
Apple Watch must be paired with iPhone.
iPhone must be connected to Wifi.
Other required environment
Mac or Windows or Linux with a DAW (Digital Audio Workstation: Ableton Live, etc.) installed that is connected to Wifi and can convert OSC messages to sound.

Note: Communication between any TCP / IP address and Port number must be allowed.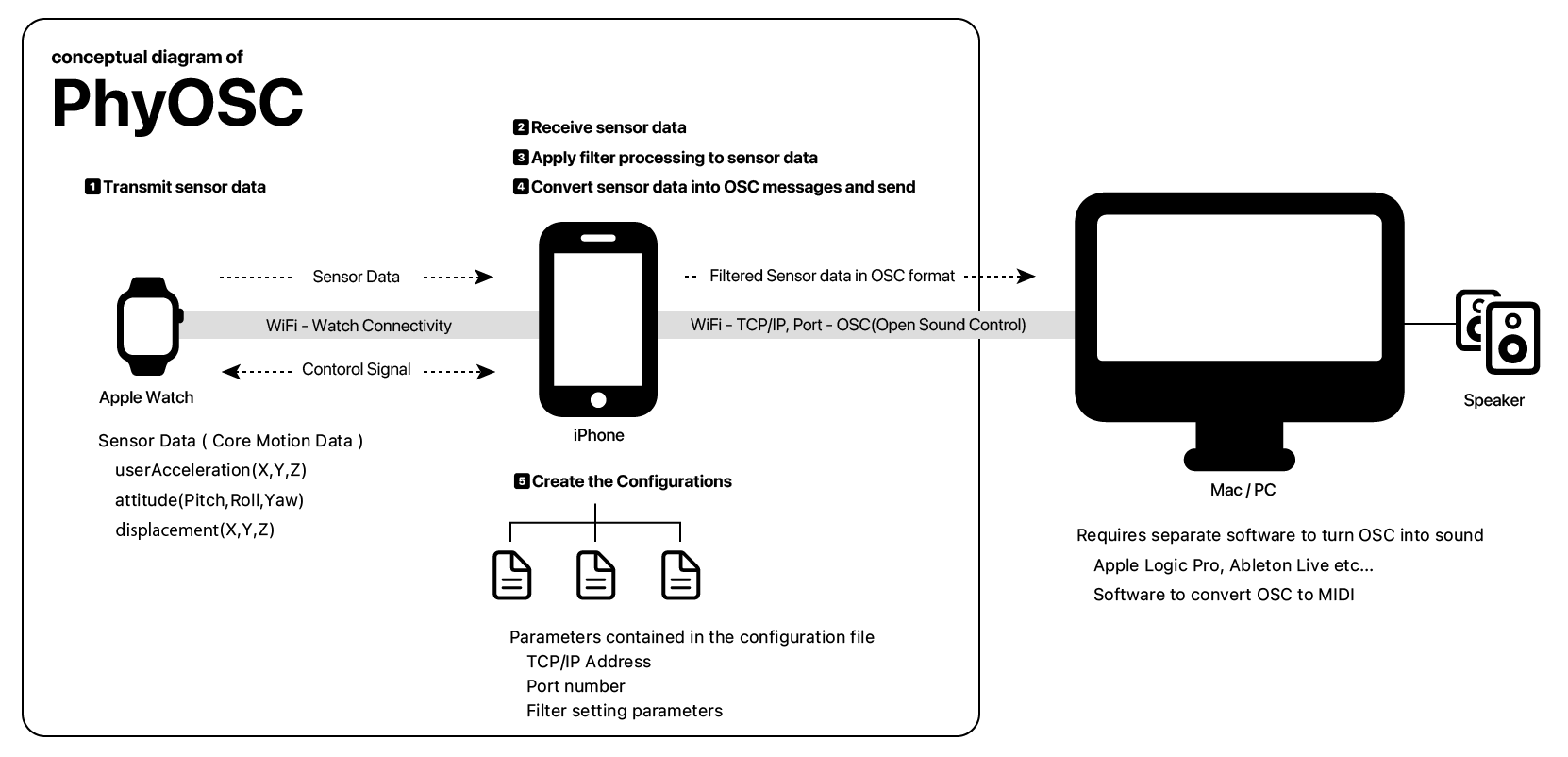 ---
1.2
PhyOSC screen related diagram